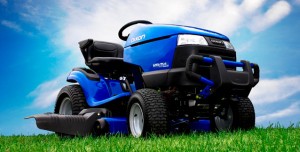 When the snow begins to melt and tiny bits of green begin to emerge from the ground, it is time to start thinking about lawn maintenance. Although March, or even April, may be a bit early for some states, it is prime time for many to begin mowing grass. While some people utilize yard care services, many people have turned to their own expertise for lawn care. For those looking to purchase a lawn tractor, he or she should not overlook the Dixon Yard Tractors to properly manicure their landscape. These mowers offer the homeowner a number of options through various models as Dixon has a mower to meet all do-it-yourself landscapers' needs.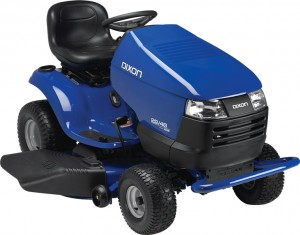 Dixon D22KH46    The Dixon D22KH46 is the smallest yard machine Dixon produces but features superb handling through a 22 horsepower engine built by Kohler called the Courage V-Twin. The engine has features that increase owner satisfaction such as cruising speed that is peddle controlled and an oversized cup holder for frosty beverages while mowing in the hot summer sun. The hydrostatic transmission coupled with an electric clutch offers the user a smooth transmission and a wide range of speeds.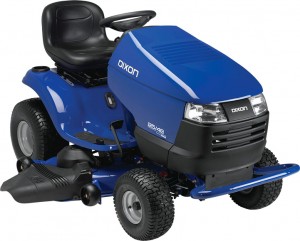 Dixon D25KH48    For homeowners with larger yards, he or she should look at the Dixon 25KH48. This model also utilizes the Kohler Courage V-Twin engine although with an added 3 horsepower that gives added power on steeper grades. This model comes with a front tube bumper for added front-end protection. The seat is made out of proprietary vinyl that will offer the owner years of comfort and durability. For the mid-range yard, the Dixon 25KH48 may be the right choice.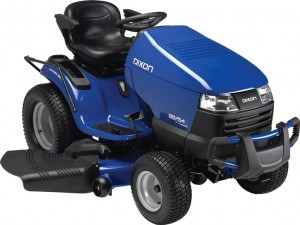 Dixon D26KH54    Yards of over an acre or more require a lot of time spent on the mower. This was the reason Dixon created model number D26KH54, which is the largest garden tractor in the traditional Dixon line. For those who spend time on their mower, the push-button deck adjustment is a feature often used. The Kawasaki 26 horsepower engine gives this model a bit more speed allowing the user to power through the yard when time is of the essence while also giving this tractor added comfort with arm rests and lumbar support on the plush vinyl seat.
Choose Your Model
No matter what type of lawn you have, there will be a Dixon riding mower to meet your needs. These mowers are made of the highest quality components and give their owners thousands of hours of usage without repair. For the test of true quality and reliability, Dixon is the brand of choice.
To see the latest specials and financing options, make sure to visit a Dixon dealer near you. You can also purchase a variety of genuine Dixon tractor parts online at www.DixonZTRparts.com.
We appreciate your feedback, and would love to hear your comments and questions below!