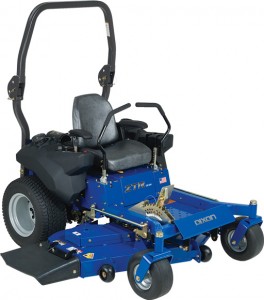 With a zero turn radius, the DixonZTR DX100 series provides superior maneuvering ability. In the family of DX 100 mowers recently introduced, four options are available to tailor to your individual requirements. Whether considering a mower for a startup business, equipping a full duty, full sized landscaping conglomerate, or for the serious home owner, Dixon ZTR has the machines you need. Here are the key differences to assist your decision to choose the best suited machine for your needs.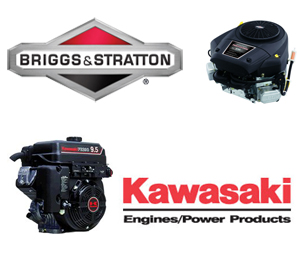 Options to Suit Your Needs
Available in three cutting widths, the DixonZTR DX 148 has a 48 inch cut powered bya 22 HP Kawasaki motor. The DX 152 provides the same great motor but driving a 52 inch cut. For those big contracts, DixonZTR offers two DX161 models with a 61 inch cutting width. One comes with a commercial turf 28 HP Briggs and Stratton engine and the other with a 26 HP Kawasaki engine. All have optional 22 HP, 24 HP or 26 HP Kawasaki engines to select from. All models provide 12 levels of cutting heights to choose from.
Standard Features on all Models
Proven standards and updated improvements on all models include 11 gauge steel construction of twin cutting decks. Combined with an oversized belt idler, this significantly extends the use life of this component. Elastomeric vibration control keeps you comfortable in the seat much longer. And the hand rests flip up conveniently for more operating freedom. The roll bar is designed to fold down with easy to duck under low laying limbs. The anti-scalp roller mounts have been reinforced to ensure continued clean cuts. And the quality of the rubber discharge shut improved. Commercial grade, heavy duty aluminum blade spindles with tapered roller bears are specially designed for long trouble free use. These models are made from 2" X 3" wielded box tube steel frame construction, fully adjustable for multiple users. It allows easy accessibility with maximum strength in an open design., making work seem like a ride in the country. Considering that it is riding on 13X6.5 tires supported by heavy duty front casters it feels more like riding on paved road than grass.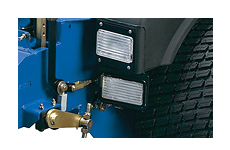 Accessories
As if the available options weren't impressive enough, the DixonZTR DV100 line comes with multiple accessories to further increase productivity, protect your investment and increase safety A trim light kit can also make the side cuts more precise and safer for the user.  A mulch kit recycles the cut grass, chopping it into easily degradable pieces and leaves it on the lawn. Have you ever had to cut a job short because of inadequate light? An optional wide angle head light kit is available to prevent exactly these situations, and keep the user safe until the job is done. Minimize clean up time and protect the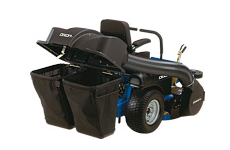 mower with a full cover. Less paid clean up time produces less overhead. Utilize the trickle style battery charge with special fitting adaptor for prolonged down times to keep you ready and able. The twin bag grass cutter keeps the unit working without frequent stops to dispose of end product.
Sales and Service
If over time you require replacement parts, like all machines eventually do, Dixon ZTR provides excellent reference materials. With illustrated parts manuals, and easily available archived owner's manuals the frustrations of searching for answers is relieved. In addition serial number history guides, blade and reference charts and the answers to any questions are but a phone call away or easily found on line.
Compared to the DX200 Series
Providing the same quality craftsmanship, the DX100 models were designed to appeal to smaller companies, Combining heavy duty reinforcements and affordability. The DX200 line should be considered for large companies requiring extreme heavy duty reliability.
Dixon has been manufacturing quality mowers for professional lawn maintenance contractors for over thirty years. The improvements in the DixonZTR DX100 series are based on an established proved design. In this line you have name brand quality at a reasonable price. People return to upgrade or add to their equipment fleets that have purchased Dixon products in the past. The best evidence of a good quality and excellent customer service is repeat customers. Here is the opportunity to maintain your professional abilities at very competitive prices.