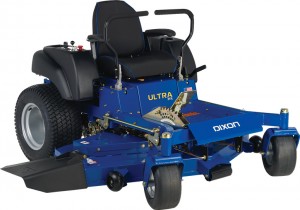 Among people that really know great mowers, Dixon has been building their great ZTR line of mowers since 1974. These heavyweight performers have come a long way since their original designs and configurations. One thing that has survived is the enviable reputation for durability and being made for the long haul.
The ZTR series mowers are designed and serves to meet the needs of property owners with serious ground to cover. These mowers function with the performance, durability and reliability expected of high performance mowers. Computer designed cutting decks offer superb cut quality and dispersion. 
Comfort is not forgotten in the ZTR series. With oversized seats and tires, they are intended to provide superior comfort combined with an excellent ride.
All Dixon ZTR mowers feature:
• A Satiny-smooth hydraulic drive system matched with a high-performance V-twin engine
• Oversized tires and an extra-posh seat for hours of comfort
• A "3-in-1" option, which means they are preconfigured to perform side discharge, mulching or rear bagging.
• Fully welded steel frame construction with no bolts, screws or fasteners to become loose or require replacement.
• All-steel front axles are standard to ensure years of trouble-free operation
Let's talk about a couple of the most popular models in the ZTR line: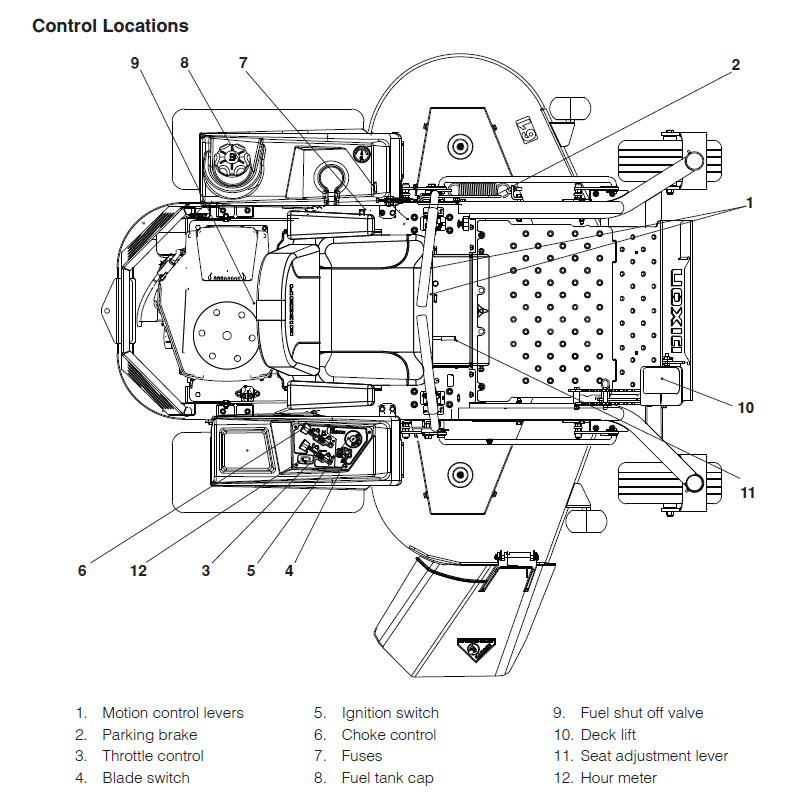 Features Common to the Ultra 52 & Ultra 61
The Ultra 52 and 61 models feature an oversized welded steel frame and control level dampeners. These models feature comparable, top-performing, 2-cylinder, air-cooled, gasoline engines. The fuel tanks have oversized fill necks for easy fueling on-the-fly.
These models feature Kohler engines and an open-chassis design to simplify and speed-up servicing. Other key features include control level dampeners, an extra deep welded "tri-force" cutting deck and a removable steel foot pan for easy access to the deck.
Features specific to the Ultra 52 include:
• 25 horsepower Command Pro V-Twin engine
• Hydrostatic transmission
• 52 inch cutting swath
• Rated productivity of 4.2 acres-per-hour
• 67 inch base machine width (chute down)
• 54 inch base machine width (chute up)
• 740 pound weight
Features Specific to the Ultra 61 include:
• 27 horsepower courage engine
• ZT 34 transmission
• 61 inch cutting swath
• Rated productivity of 4.9 acres-per-hour
• 76 inch base machine width (chute down)
• 62.2 inch base machine width (chute up)
• 770 pound weight
Dixon ZTR lawn mowers are built for high endurance and ease of serviceability. Both of the models reviewed represent intelligent, solid choices. They have varied basic equipment, but you can be assured wither model will satisfy your needs.
Dixon is a company with several decades of excellence in building lawn mowing equipment chosen by pros and savvy owners. Many Dixon customers are repeat Dixon owners or referrals from happy customers.