The advantages of replacing your worn or broken Dixon mower parts with manufacturer made parts rather than generic aftermarket parts are multifold. Dixon builds mowers to the highest quality standards using 35 years of experience in perfecting manufacturing technologies and engineering to meet customer demands. 
When consumers purchase a Dixon mower, they benefit from three decades of innovation and product development incorporated into the product. To replace the Dixon mower parts with aftermarket parts of unknown quality simply defeats the purpose of buying a Dixon mower in the first place.
Dixon replacement parts are superior due to their dependability, safety, longevity, value and warranty protection.

Genuine Dixon parts are more dependable
Generic part manufacturers reverse engineer Dixon mowers and develop replacement parts on shoestring budgets. They do not conduct extensive testing in the development of their parts.
Dixon replacement parts are the same ones used to build the original mower. They incorporate all the research and development that went into creating the original product. Dixon parts are renowned for their dependability because they use tested materials and productions techniques.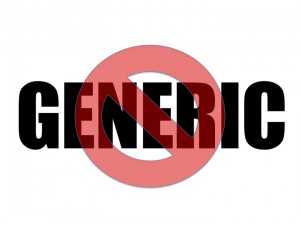 Dixon replacement parts are safe
When you purchase genuine Dixon replacement parts, you know that strict quality control measures are part of the manufacturing process. There is no guesswork involved when it comes to authentic manufacturer made parts.
Generic aftermarket parts, on the other hand, are an open question. In most cases, one knows little or nothing about the manufacturing company. How trustworthy is their engineering? How far have they gone to cut down costs in order to increase profits?
Some aftermarket manufacturers may be unreliable businesses and their products may be of questionable quality and safety.
Longevity of genuine Dixon parts
Dixon designs parts for the toughest jobs and for durability and longevity. Computers help in the design process and many parts are made of heavy gauge steel and cast iron. The construction techniques used provide for maximum durability even under difficult working conditions.
The generic replacement manufacturers may cut corners in order to reduce costs. These companies do not depend so much on their reputation for the quality and longevity of their parts. They are mainly in business because they can provide cheaper products. However, lower cost may not translate into higher value. If the parts lack durability and are unsafe, then you will end up spending more in the end.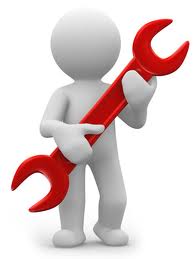 Dixon parts protected by warranty
Dixon puts maximum effort into producing parts of the highest quality standards. As such, it is ready to stand by those products by providing customers with a parts warranty. Generic aftermarket parts manufacturers do not provide warranties with their products.
The generic manufacturers know that consumers that purchase their products are simply seeking to cut costs. However, in the end, they really will end up spending more money because they are getting less value for their dollars.
In addition, the Dixon mower warranty only applies when you use genuine Dixon replacement parts. If you use generic aftermarket parts, you automatically void your Dixon warranty.
If your mower should suffer damage due to a faulty non-Dixon part, then you are out of luck. Even if the damage was not due directly to the non-Dixon part, just the use of a generic replacement voids the warranty.
The Dixon limited warranty guarantees the consumer that the manufactured product is free of material or workmanship defects. The warranty lasts for two years from the date of purchase and provides for repair or replacement of the product with no charge for parts or labor to the customer if the problem is due to a manufacturing defect.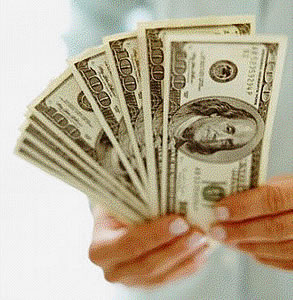 Better value for your dollar
When you buy a genuine Dixon replacement part, you know what you are getting for your money. The product carries the same quality manufacturing and support as the original mower. Why gamble with your mower and even your own safety using products of questionable quality?
If you have problems with generic aftermarket replacement parts, will you be able to call their customer support? In many cases, the company will not provide any customer assistance contacts. You will be out of options if you have trouble with generic parts because you will also void your Dixon warranty.
The reality is that you do not save by purchasing generic aftermarket parts because they do not perform to the same standard as genuine Dixon replacements. They are likely to wear out faster meaning that you will need to replace parts more often. In some cases, they may cause serious harm to your mower and you will have no recourse to your warranty.
By purchasing parts from Dixon, you can rest assured that your mower will last up to its expected life span. Your mower will operate safely and you will continue to enjoy the protection of your Dixon product guarantees.